I'm going to tell you a story about a story…or in this case a book.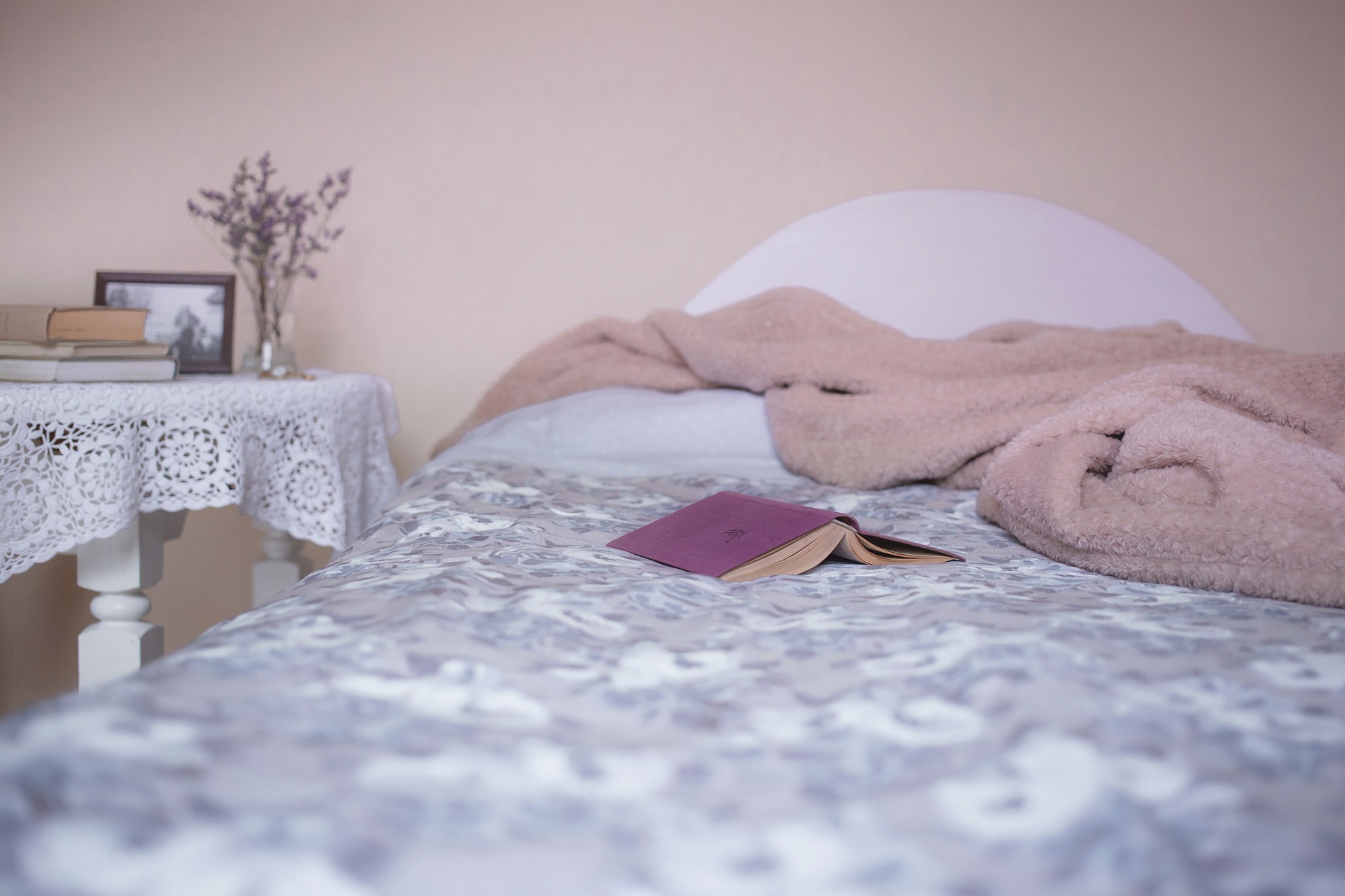 I read a lot of books.  It's not unusual for my hubby to find me passed out in bed (empty wine glass next to me like a loyal soldier) with a book still open in my lap.  Some of my guilty pleasures have been "Nature's Nether Regions", "Safe Haven", "Does the Soul Survive?", "Everyone Poops" or once for some international flavor,  the Scottish tale of romance "A Wee Bit Lower, Lassy".  A note to my hubby if he's reading this…no matter how many times you leave "Who Will Toss My Salad?" next to the bed, even I have my limits.
Reading is my escape; it's my happy place (if I don't have the opportunity for a nap). As a busy mom I spend more than a few afternoons sitting in my car waiting to pick up one of my kids from some place or another and I always have a book with me.  If you were to peek into my passenger side window right now (along with getting a faceful of mace, you creeper) you'd see my copy of Lilly Cadoch's Busy Mom's Cheat Sheet: Raising Happy Healthy Kids.
Obviously the title is an eye-catcher, but you can't always judge a book by its cover. Take "Still Stripping After 25 Years" which is a book about a woman's lifelong love of quilting (I shit you not, look it up). Well, faithful readers let me tell you that Lilly Cadoch's book definitely delivers the goods.
"Cheat Sheets" have gotten a bad reputation over the years, or so my 11th grade English Literature teacher would have us believe, but I'm a huge fan.  I don't always need all the fanfare and the romance and the flowers and the gifts, sometimes I want to just get down to the dirty and the gritty.  The Busy Mom's Cheat Sheet: Raising Happy Healthy Kids is an easy to follow and understand handbook to help energize parents in their ongoing quest to raise healthier kids.  The book is broken down into three vital life categories: Body, Mind and Spirit. I couldn't agree more with advice like "This trifecta makes up our entire being and if any of them get out of balance, it can throw everything out of whack…When we have a healthy body, we can more clearly tackle our mind and spiritual needs."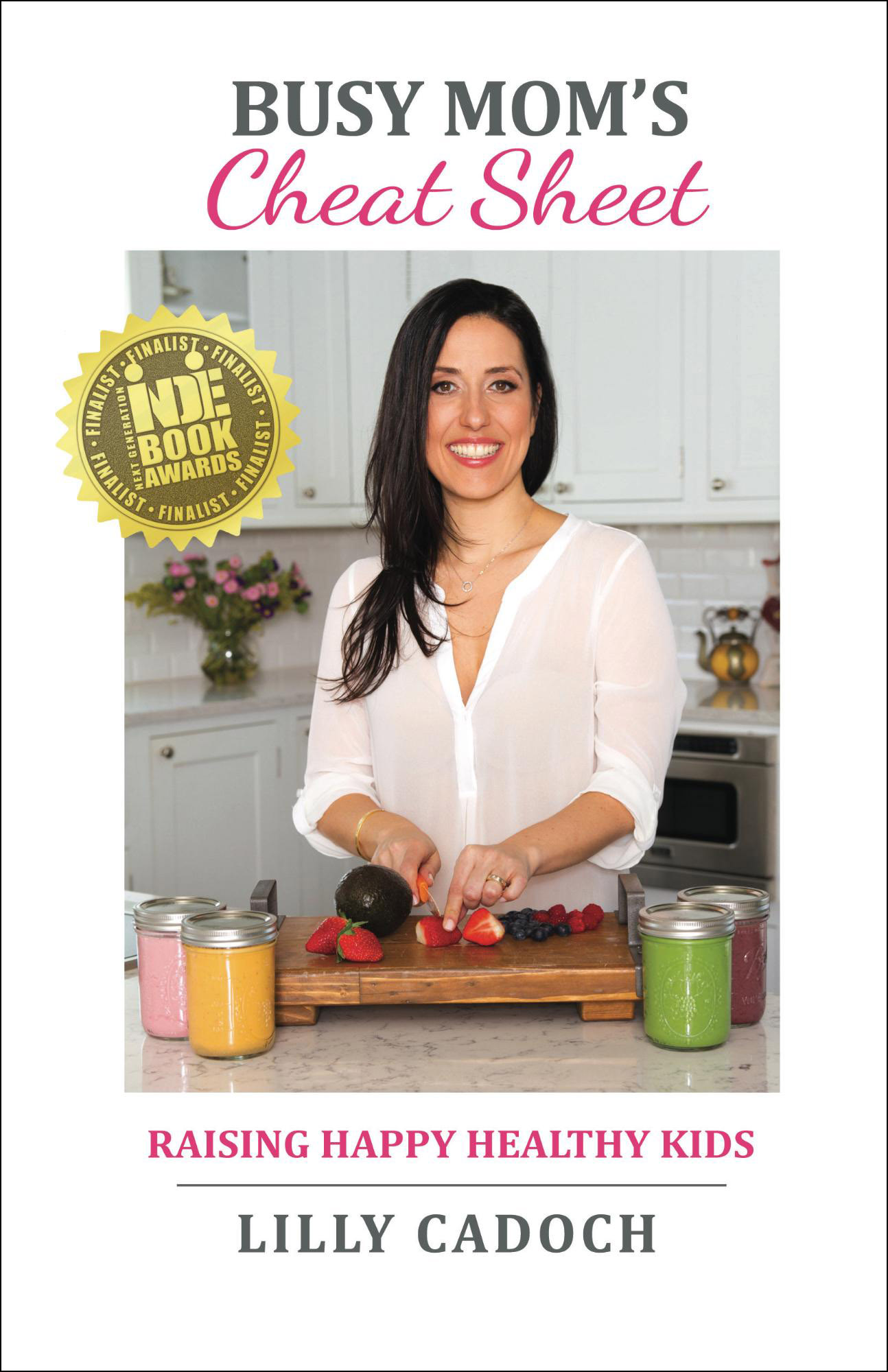 My kids are pretty open-minded when it comes to trying new foods, but they aren't afraid to tell me when one of my experiments taste like a cardboard box left out in the rain.  So when one of my daughters loved the recipe for the cheesy veggie omelet I grabbed on to that one and held tight.  I also used a few of her snack ideas for my kids' backpacks and I myself practically live on the zucchini spaghetti pasta dish.  And by the way, feel free to skip to page 127 for an awesome take on Tofu.
Not only does this book offer real-life mommy advice, it helps you make smarter food choices for your family and to provide your children with valuable life-long skills. Here are just a few great ideas that resonated with me…
Teaching your kids how to read food and ingredient labels in order to make healthier choices

18 tips for foods to avoid

Ways to get more exercise into your child's schedule

Tactics on how to get your kids to sleep (without the battle)

Teaching empathy

The power of gratitude

45 bonus recipes that are quick, easy, delicious and kid-friendly
Seem simple?  Of course
Do we always do it? Of course not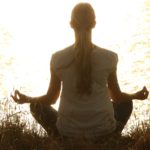 Having kids literally jump started my holistic journey into eating and living cleaner because I wanted to set a good example and teach my kids to live a healthy lifestyle.  My girls are 9 & 12, I love the idea of them being more involved with the grocery shopping and our ingredient choices, they are after all, my target audience (sorry, hubby).  I enjoy sharing my sense of spirituality with my family and every night before bed we talk about "Grateful Universe" and the large and small things in our life we are thankful for.  I think in a lot of ways Lily Cadoch and I may have been separated at birth (or at the very least are kindred spirits) because every page I read from her book makes me want to shout out "Yes, that's what I do" or "Thank goodness I'm not the only one who feels that way."
This book is a fantastic guide to help any parent trying to raise healthier kids and needing real world practical guidance.  I like to think that when we know better, we do better. So any book that can give a fresh and positive perspective to eating smart, getting my kids a better night's sleep, improving their sense of self and dipping their toes into the benefits of spirituality, that's a little bit of "cheating" we can all benefit from.
As a big thank you to my readers, click this link bit.ly/BMCSSALE and enter discount code SFMHFXRY at checkout to get 20% off.
I was sent a copy of this book for free to review; however, no other compensation was received and the opinions I expressed were entirely my own.